It,s wet,very very wet and thank heaven I,v got the greenhouse1 It is quite a good feeling working in the dry when the rain is swilling down, of course you have to go out in it to fill the watering can up from the ful to the brim butt. thats a funny feeling having to water in the pouring rain. Did I mention that it,s raining?
Anyway today I tidied the greenhouse some of the tomatoe plants which I cut back have recovered thanks to opening the door a lot more,some of them had just rotted with the high humidity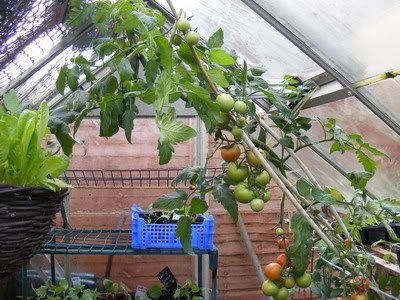 Because there are soo many slugs around lettuce planted on the allotment get eaten so I have grown lettuce in hanging baskets and different salad leaves in pots.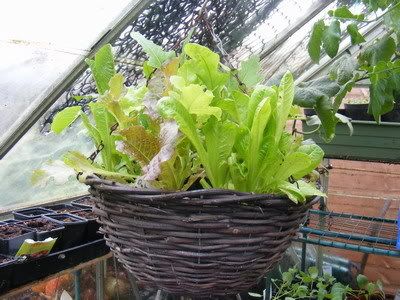 I am picking these now the following ones are growing fast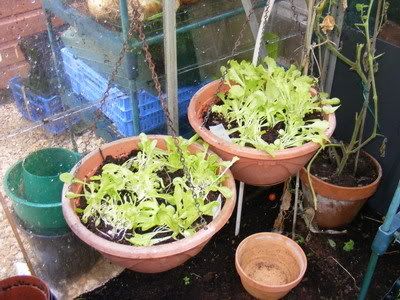 these are the growing salads in pots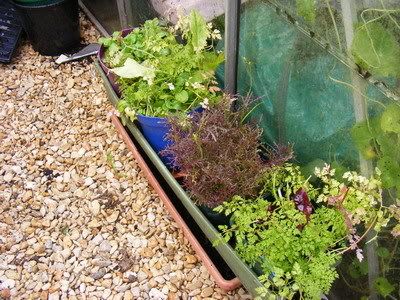 And some just coming up. they will be ready in a few weeks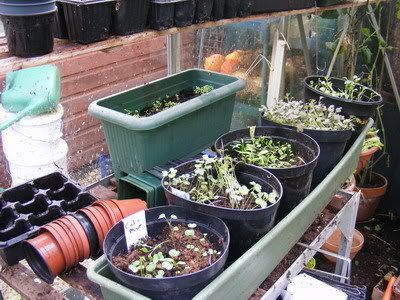 I have also been potting on the spring greens I,m afraid they got a bit straggly so I planted them deep 2/3 to a pot I will keep the strongest one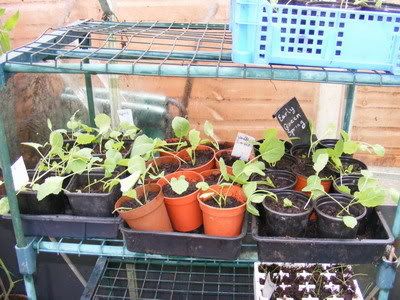 The winter cabbage is still waiting for a place they have been "got at" by Cabbage White caterpillars which I try to keep taking off. they should be alright as the centre is still there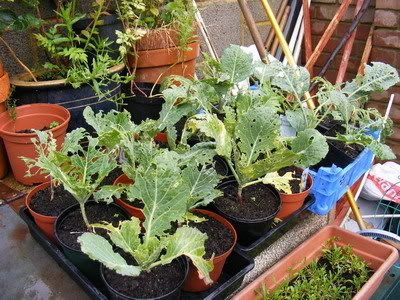 Managed to get up to the lotty the other day and picked plenty of beans and raspberries. these are my sunflowers trying to find some sun lol